---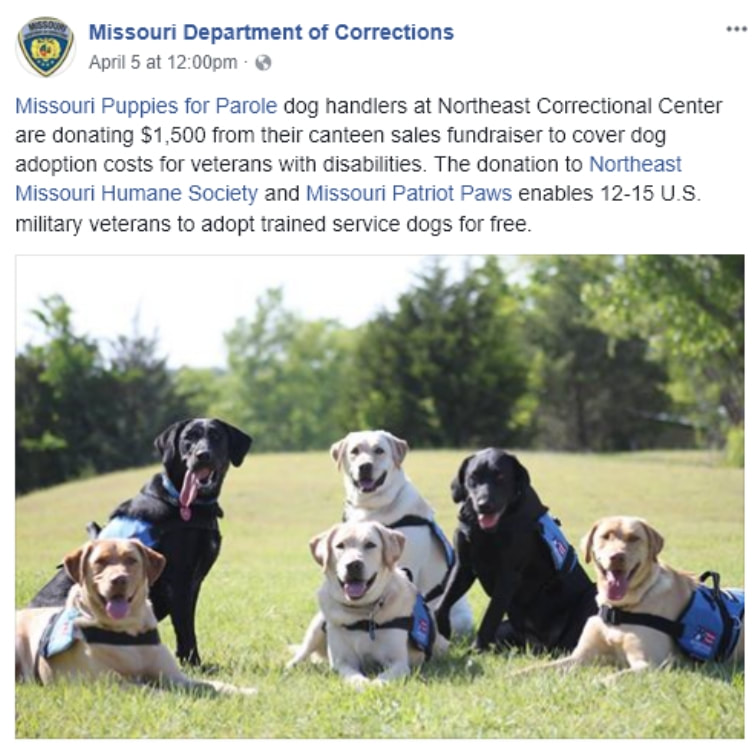 ---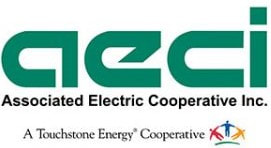 Missouri Patriot Paws want to thank Associated Electric Cooperative Inc. ​for there generous donation of $2150.00 to MPP, too help support our veterans/first responder's.
​Thank You!
---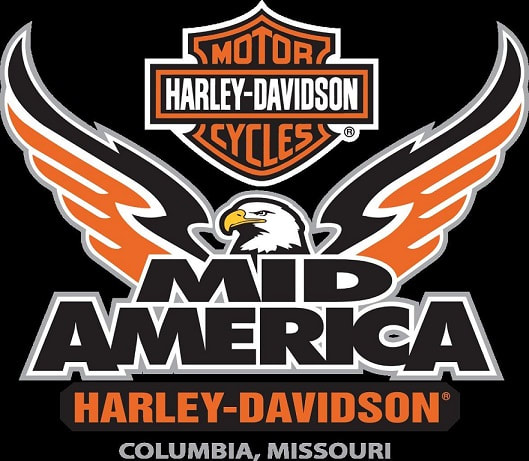 Thanks to Mid America Harley-Davidson for their fund raising efforts
---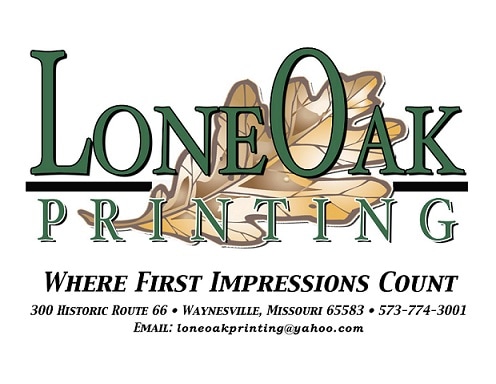 Please support our NEW partner Lone Oak Printing!
​
---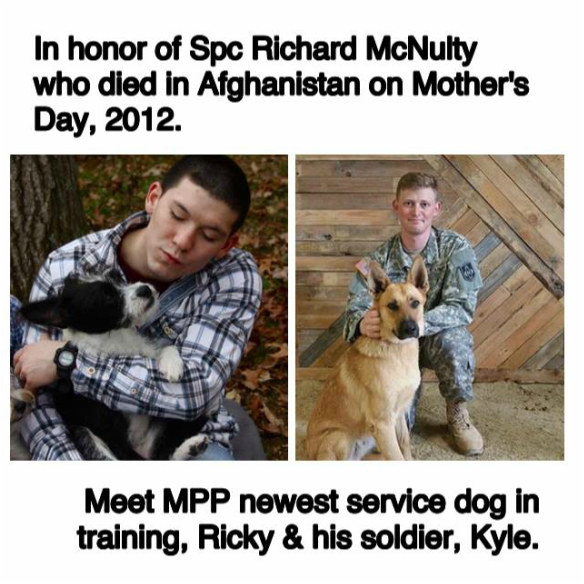 Matthew Weisaar made a donation to Missouri Patriot Paws before he passed away on September 11, 2014. His mother wanted to honor her son by raising enough funds to pay for the training of Daniel Stoner's dog, Matty. Matty was trained at the Bowling Green Prison in the Puppies for Parolee Program. After Daniel adopted Matty they continued their training with MPP trainer, Jessi Queen in Rolla.

Daniel Weisaar wanted to help another veteran with his donation to MPP. Not only did he help Daniel Stoner but he will help other veterans at the Gasconade Veteran's Memorial Campground that Daniel is developing on the Gasconade River in Richland, MO.

Missouri Patriot Paws is happy to honor Matthew Weisaar.

Mary Hempstead Lisa Chapter DAR raised funds for MPP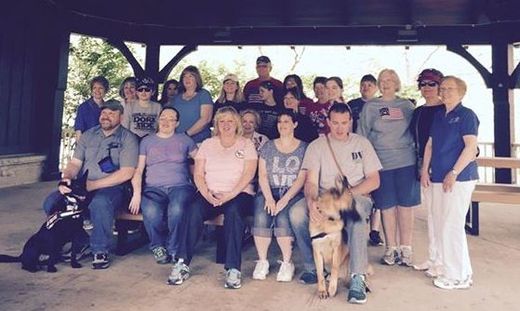 Mary Hempstead Lisa Chapter DAR raised funds for Missouri Patriot Paws. Daughters gathered in prayer led by chapter Chaplain Marion Howells; recited the Daughter's Pledge led by Daughter, Selena Levitt, in sisterhood; listened to an informative talk from Missouri Patriot Paws founder, Susan Hinkle, introduced by Regent Dayna Bischof; stretched to a fun warm up routine by Daughter,Tommi Rogers; walked together; delighted in being with each other and their families, and took part in "Celebrating America!" The highlight of the event was the opportunity for Daughters to meet veterans, Justin and Todd, and their service dogs, Duke and Angel. Justin, a combat veteran, suffering from PTSD hoped for a service dog to assist in his recovery. He specifically wanted a German Shepherd. As fate would have it, a German Shepherd named Angel had just come to Missouri Patriot Paws within a day of Justin's inquiry! Todd's best pal is Duke. Duke was abandoned on a highway and rescued from a shelter. Now, Duke is rescuing everyone he meets!


---
---


We would like thank the Petco Foundation for the grant for the funds raised during our Helping Heroes in store-fundraising campaign.

---
---

Please visit Bold Lead Designs makers of handcrafted leather dog leashes and service dog equipment. Guaranteed quality and lifetime warranty.


---
(Above) Anna DeVenney /State President of the Children of the American Revolution and her members. (Below) Presented a $2,400.00 check for the first five making and selling these "dog tags" for Missouri Patriot Paws.

---
Please take a moment to visit our partners websites:
---