---
Missouri Patriot Paws Board of Directors
&
Staff

---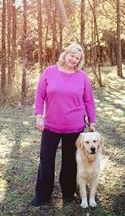 Susan Hinkle, Program Director

Susan first became involved in working with therapy dog by taking her own therapy dogs to local schools, nursing homes, and medical facilities. Currently, Susan has two therapy dogs, a mixed retriever named Angus, who also does cart pulling, and Ranger, a Golden Retriever who will begin "nose work" (learning to search)in the near future.

Susan is active in a local therapy dog group, Paw Prints Missouri (PAWPRINTSMO.org). This group has therapy dogs working at elementary schools in the towns of Rolla, Fort Leonard Wood, Bourbon, and Vienna; hospitals in Phelps County, Fort Leonard Wood and Lebanon; and other facilities, such as, Phelps County Hospice Care, USO at Fort Leonard Wood, and the Missouri Veterans Home at St. James. The objective of Paw Prints Missouri is to form a network of caring individuals who are willing to share their special animals in order to bring happiness to people, young and old alike.

Susan Hinkle has been a Tester/Observer for Therapy Dogs Incorporated for the last 10 years. As a Tester/Observer, she has tested approximately 100 dogs that have become registered therapy dogs with Therapy Dogs, Inc. The goal of Therapy Dogs Inc. is to provide registration, support and insurance for members who are involved in volunteer animal assisted activities. These activities include, but are not limited to: visits to hospitals, special needs centers, schools, and nursing homes.

Susan is involved in the Rolla Missouri Dog Training Club (RMDTC) which recognizes the unique value of the human-canine relationship. RMDTC promotes the improvement of skills and knowledge in areas of current, science-based dog training and behavior management, offering educational and training opportunities.

For the past ten years Susan has been working with dogs and veterans. During the past two years, Susan has coordinated with service dog organizations located in Texas to train eight veterans and their dogs to become certified Post Traumatic Stress Disorder/Traumatic Brain Injury (PTSD/TBI) service dog teams.

If a veteran applies to MPP and does not have his/her own dog to be assessed for service dog work, Susan coordinates with the Missouri Department of Corrections "Puppies for Parole Program", to find a suitable dog from their program. At this time, MPP has pulled seven dogs from this program and is extremely pleased with the dogs. Missouri Patriot Paws is proud of this connection with the Puppies for Parole Program.

Susan has owned and operated Budget Deluxe Motel and Apartments for the last 30 years. Member of Business and Professional Women for over 25 years holding every office at the local and district level. Board member on the L.O.V.E. Board for fifteen years holding every office on the board.

---
Stephen & Maureen with Carolina

Stephen E. White age 45 and Maureen A. White age 50 met at Fort Bragg NC in 1993. We were married April 9, 1994 and have two beautiful children. Steve completed 22 years as active duty Army and has deployed to Panama, Kosovo, Bosnia, Iraq and Afghanistan. Steve was the 1SG of the only Engineer K-9 Company stationed at Fort Leonard Wood. He has always had a love for animals and being around the dogs kept him calm. Once out of the military his PTSD began to get worse and it has been with the help of Missouri Patriot Paws that he now has his life back. He still has panic attacks and the beginning stages of nightmares however Carolina is able to sense these and held them off before they get to far. She is HS battle buddy who always had his back.


April & Todd

In 1980, at the age of 17, Todd enlisted into the United States Army as an infantryman. Over the period of 21 years, Todd served his country in numerous essential missions for the United States domestically and abroad.
When Todd was a young soldier he reached out for assistance to deal with the stress and anxiety that came with his missions. Upon reaching out he was offered no resources and told to just deal with it. After prolonged experiences with the stress and anxiety, Todd turned to self-medicating with alcohol. Todd had hit rock bottom roughly 7 years ago.
Since then, Todd has turned to the Lord and begun to face the feelings and memories he had suppressed. Although it has not been easy, he has made major progress and has even stopped drinking completely.
Five years ago, Todd met his wife April who helped push Todd for additional treatment. April adopted Duke in November 2014 from a local shelter. Neither April nor Todd had realized just how important Duke would become for the family at that time. Through Missouri Patriot Paws, Duke became trained as Todd's service dog. Having Duke has changed Todd's life tremendously. Duke allows Todd to have less anxiety in stores, remind him to take his medication, awaken Todd from nightmares, block people from approaching Todd too closely, and much more. Duke has proven to be an essential part of Todd's life both at home and at work.
Missouri Patriot Paws played an essential piece of both Duke and Todd's lives. We are honored to have the opportunity to serve on the Missouri Patriot Paws board. We are both excited to help veterans.
---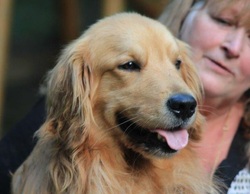 Dorothy Northern

Some of my earliest memories were of people asking me what I wanted to be when I grew up..my answer was always...a nurse. As my high school days ended, I realized that I wanted a profession that would enable me to make a difference in people's lives. With caring and compassion. A job that was challenging, interesting profession that would bring a since of satisfaction and enrich my life. This again brought me back to the nursing field.

Now forty years later I no longer practice nursing and find myself yearning to again make a difference, touch lives. So I began doing therapy dog work. Which I adore...but would love to give more...Seeing our wounded warriors and the hero's they are. That have many disabling conditions I was inspired to help make a difference in their lives.

Personally I had a service dog...and saw firsthand what a huge difference they can make in a life...at times the difference between life and death...Our warriors deserve this and more...and I want to make a difference with caring and compassion. Just as it was when my nursing career began.


---
Marla Stevenson

I have worked in the banking industry since 1979. Currently, I am employed at Central Federal Savings and Loan as Senior Vice President/Lending. I routinely analyze financial information and make risk assessments related to loan requests. Previously, I have served as the Treasurer for Phelps County Family Crisis Services Board of Directors and currently serve on the SBA Loan Board for Meramec Regional Development Corporation and an At Large Member of the Meramec Regional Planning Commission representing Finance/Banking.


---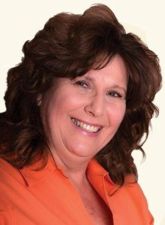 Karen Ebert-Meyer

Karen Ebert-Meyer is an insurance agent with Town & Country Insurance in Rolla, MO. She has been an insurance agent in the state of Missouri since 2001 and has lived in Phelps County since 2000. Prior to that I worked as the station manager for an airline at Ft Leonard Wood, MO from 1992 to 1997 and again at Ft Leonard Wood from 1998 to 2000. During that time I came in close contact with the military, especially the military wives I employed during that time, and came to respect and admire the dedication by the military and their families.

I reside in Rolla, MO with my husband Bruce who is retired from the Army and our 3 dogs, Sammy, Sheba and Georgia.

Karen and Bruce are very aware of the sacrifices and hardships of the men and women in the armed forces and their families and are very appreciative of their service.

Karen is the current secretary for Missouri patriot Paws.
I am also an active member of the Rolla Breakfast Rotary Club.
Prior officer and member of Business and Professional Women's Organization in Rolla.
Prior officer and member of Women's Council of Realtors in Rolla.


---
Caren Whites

I've been a dog lover for as long as I can remember. Partner that with being an Army brat and you see why being a part of Missouri Patriot Paws is a perfect fit for me. My father and brother both served in the Army and are both Vietnam War veterans. Having been raised in the military I know firsthand the sacrifices that these service men and women (and their families) make so that we might enjoy the freedom we have in this country. I will always be grateful to them.
I have been in the banking business for many, many years and currently serve as the Treasurer for Missouri Patriot Paws. It's my honor to do this small part to help our veterans


---
Jason Northern

Jason has been in University Advancement at Missouri University of Science and Technology for 4 years as a major gift fundraiser. Beginning as a Development Officer he was promoted to Associate Director of Advancement after two years. He has raised an average of 2.8 million dollars a year and his territory includes the southeast United States and Missouri. While on campus, Jason is the liaison to Electrical and Computer Engineering, Computer Science, Physics, and the Performing Arts departments and their respective academies. Prior to his time at Missouri S&T, he was an insurance agent.







---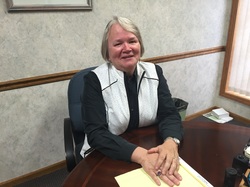 Molly Malone

Molly has been a partner at Verkamp and Malone CPA for over 25 years. Molly received her accounting degree at Missouri State University Springfield. She has been continuing her education over the years with many mandated continuing education requirements for a licensed CPA. Molly is married to Mark Harris. They live in the country with numerous canines of all breeds.
---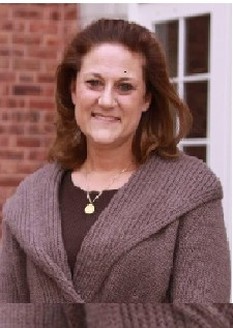 Janette Nichols completed her Bachelors of Science in Criminal Justice Administration in 2000 and her Master of Science in Criminal Justice in 2002 from Columbia College. In 2010, she completed her Graduate Certificate in Geographic Information Systems through the University of Central Missouri. Janette has started working on her PhD in Human Services and Social Work with a Specialty in Military Families and Culture. Janette has a true desire to assist our service members for what they have sacrificed for us. Janette has always been passionate about our military service members and the men and women in public safety who serve our communities daily. She champions many causes that support the ever growing issues facing our military and public safety personnel. Janette is avid supporter of the Missouri Patriot Paws which provides service dogs to veterans with PTSD and Traumatic Brain Injury.

​Throughout her years, Janette has worked for the Boone County Sheriff's Department, Family Court Services and the Missouri Department of Corrections. Janette has been an adjunct faculty for Columbia College for the past 9 years and began working full-time for Columbia College four years ago. She recruits as a Regional Recruiter and teaches in the Criminal Justice Program. She continues to work with veteran and public service students as well.

Janette is from the central Missouri area and is has a deep passion for travel, however, the Columbia Missouri area will always be home. Janette and her husband are avid motorcycle enthusiast and enjoy riding every chance they can. Janette has two children, one 20 who is a sophomore at Columbia College and on the Track Team and a 12 year old who is in middle school. She also has a love of dogs and has 5 dogs and a poor lonesome cat.


---
---
Missouri Patriot Paws Advisory Board


---
Cary L. Hansen

Cary is a partner in and owner of the Rolla, Missouri, law firm of Williams, Robinson, Rigler& Buschjost. He has practiced law in the State of Missouri since 1989.

Cary's law practice includes: governmental litigation; local government law; corporate and business entity law and organization; real estate law and litigation; estate planning, including wills and trusts; trust estate administration and probate administration; banking, commercial law and transactions.

Cary enjoys and greatly benefits from the following professional memberships and affiliations: Missouri Bar Association; Missouri Bar - Local Government Law Committee; Missouri Bar – Elder Law Committee; Missouri Bar – Probate Committee; Missouri Municipal Attorneys Association; and the Phelps County Bar Association.

A lifelong resident of Pulaski County, Missouri, which includes Fort Leonard Wood, Cary has always held deep respect for and felt immense gratitude toward the military and those who serve.

Cary, his wife, and their rescue dog, Joey, are ardent supporters of numerous animal shelters and rescue facilities in the central Missouri area.

---
---
MISSOURI PATRIOT PAWS TRAINERS


---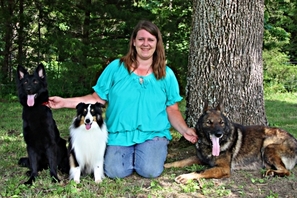 Jessi Queen
Jessi Queen has been training dogs and their owners for over 20 years and is professional member of the National Association of Dog Obedience Instructors, AKC/CGC Evaluator, Animal Behavior College Mentor Trainer and Owner of Canine Connections Dog Training. Committed to providing the most effective, convenient solutions to her clients' dog training needs. Jessi avidly pursue ongoing continuing education and professional development by attending several seminars per year and keeping current on all industry literature. Jessi puts clients first and is well respected and referred to by local veterinarians and the Rolla Animal Shelter. Jessi has trained several veterans and their dogs to become certified service dog teams. When not helping clients to enjoy easier lives with their canine companions, Jessi competes in obedience with her own dogs.
---
---
Catherine Schiltz of K-9 Boundaries LLC .


Julie Briney, CPDT-KA

- CPDT-KA through the Certification Council of Professional Trainers
- Evaluator for the American Kennel Club programs:
- Canine Good Citizen and S.T.A.R. Puppy Certifications
- Evaluator for Love on a Leash, the national organization for pet provided therapy
- Head Trainer for Homeward Bound Project with the Missouri Department of Corrections
- Member in good standing with APDT and IACP
- Professional Assistance Dog Trainer
- Volunteer with animal shelters and pet rescue


Welcome to K9 Biz Trainers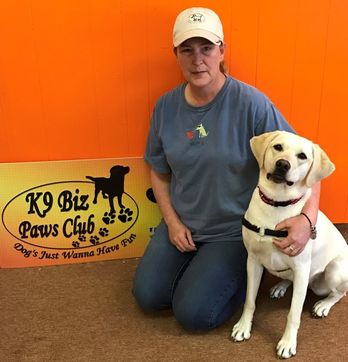 Claire Stadt and Christa Tucker of K9Biz company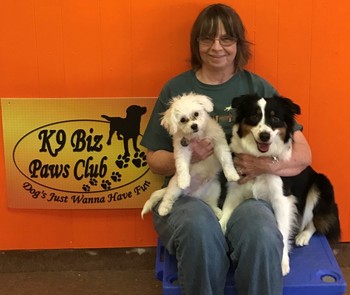 ---